I'm becoming more selective of my record purchasing but I still manage to collect some really great releases. This has been another year of solid pressings and highly collectable releases by musicians I adore and have followed over the years.
This was more of a throw back year than any of the previous years mainly due to the fact my favorite band of all time was so active.
1. Self – Subliminal Plastic Motives
Naturally, Self take up the first two releases mainly because they took the time to really display the possibilities of a vinyl release. I happened to have convinced a friend to trade tickets to their live show (which sadly I wasn't able to go to) in New York for the limited run of splattered red vinyl for this particular release. This album came out 20 years ago and I have owned it in multiple formats (Cassette, CD & Vinyl). I could safely say this album is tied for all time favorite, the Jellyfish album Spilt Milk is the other.
The sound quality is superb on this edition. It's also a different mix than the previous releases. I really enjoyed the tiny nuances in the recordings I hadn't noticed in the past. I haven't really compared the two mixes side by side. In my ears they sound very similar. Given I've listened to this album for many years I still pick up sounds I haven't heard in previous listening experiences of this album. The songs "Lucid Anne", "Superstar" and "Mother Natures Fault" made me fall right back in love with this album and I could not take it off the turntable for several days.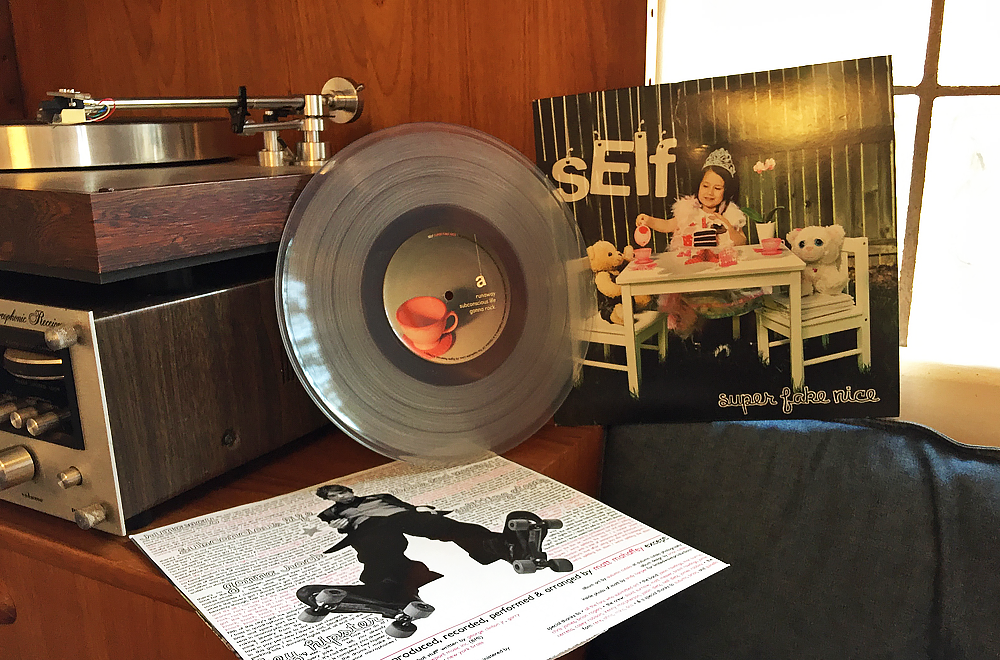 2. Self – Super Fake Nice
This was a surprising release for me. At first it almost seemed too good to be true. Self was releasing a 10″ clear vinyl with brand new songs! Consider me mind blownded.
This particular release sounded great. The artwork was fan created and there are some really solid tracks on this album. The one thing I enjoy about 10″ records is the thickness of the vinyl. There is a little more weight to them compared to other sizes. They feel so solid and sound amazing when cleaned and have the needle dropped upon them.
This EP sounded much better than the digital release files. It felt more vibrant and lush with the instrumentation. I'm glad I was able to get a copy and it was in constant rotation on my turntable for weeks. It's clear and the artwork has a childlike wonder to it. Definitely a nice addition to any collection. The tracks "Gonna Rock" and "Splitting Atoms" really shined for me during this listening experience.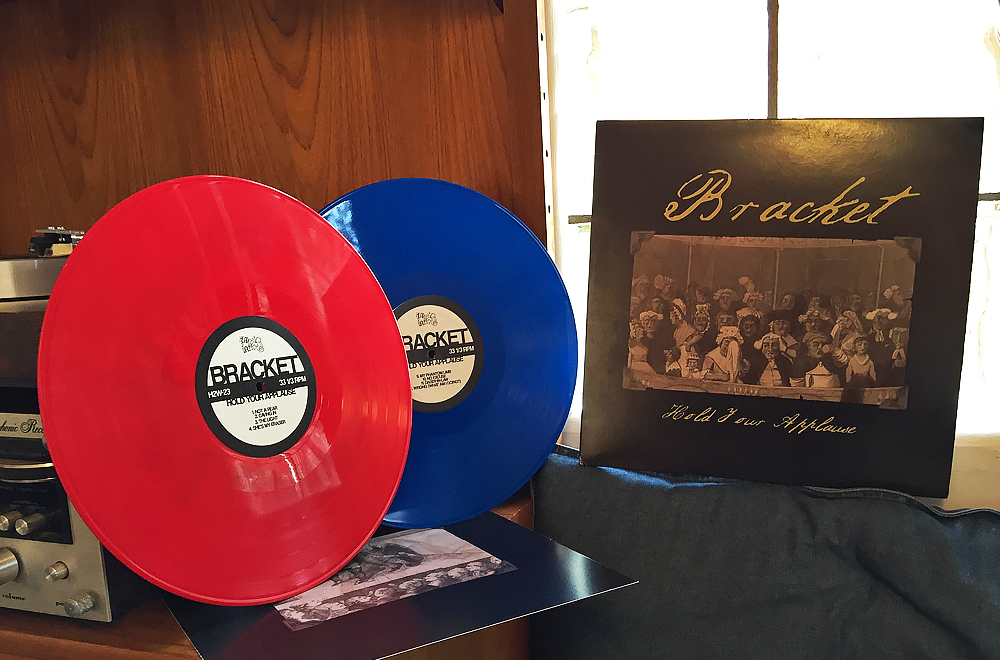 3. Bracket – Hold Your Applause
I love the idea of Bracket releasing any material. It was 8 long years between releases this time around. Head2Wall Records did a fantastic job releasing this on vinyl. The 1st 100 records were available in a blue and red color and the remaining 200 records were yellow and grey which looked splashed with a darker hue. I got the blue and red version and would also like to add the other version to my collection.
The record sounded great and had some nice tones I didn't hear in the digital version. The guitars sounded much better in this recording. Bracket continues to explore the depths of their creativity and have written some extraordinary songs this time around. They are improving with age. The tracks "She's My Eraser" and "Fairweathered Friend" have stood out to me as some of their finest songs. They still blow me away every time I drop the needle. I know that this band isn't for everyone. They have always delighted me and I like that fact that they haven't been overexposed to the masses.